Learn to Fly
Part 141 & Part 61 Flight Instruction
Interested in learning to fly helicopters? Or are you a seasoned helicopter pilot looking for additional certs and hours. At Neacola Mountain Air we offer Private, Private Add-On, Commercial, Commercial Add-On, CFI Ratings and a Pilot Refresher Course.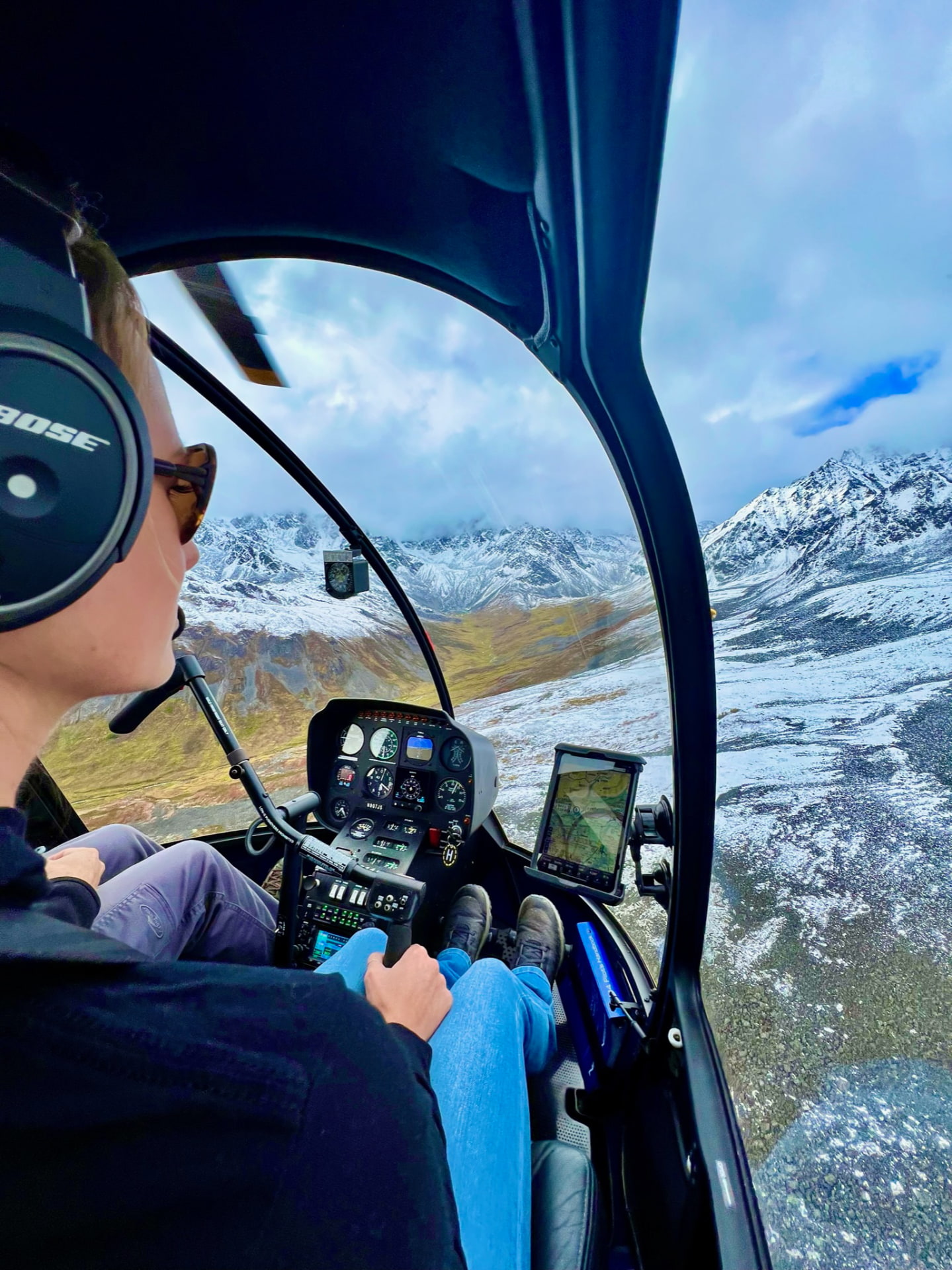 HELI ADVENTURES
Glacier Landings to High Alpine Tundra
Feel the freedom of flying in a helicopter through mountains and over glaciers. Get an eye full of the Matanuska-Susitna valley and all of her beauty as we fly you in our Robinson R44 Helicopter...
Cost:
R44 $400 seat
*2 seat min, 240 lb max weight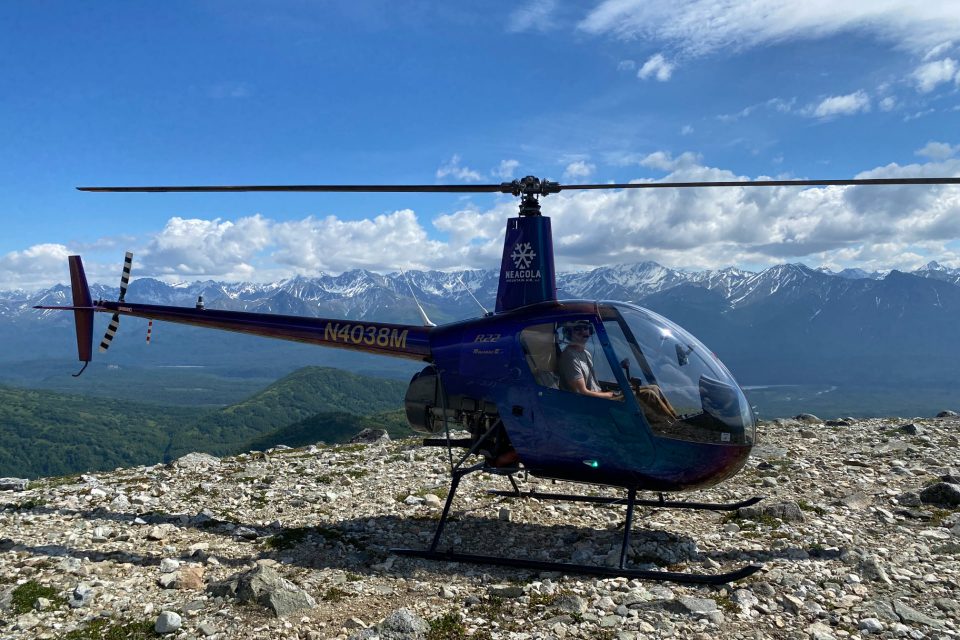 Ever wonder what it is like to fly a helicopter but don't want to bite off flight school? Feel the rush of experiencing Alaska from the air, as YOU fly over glaciers and through mountains...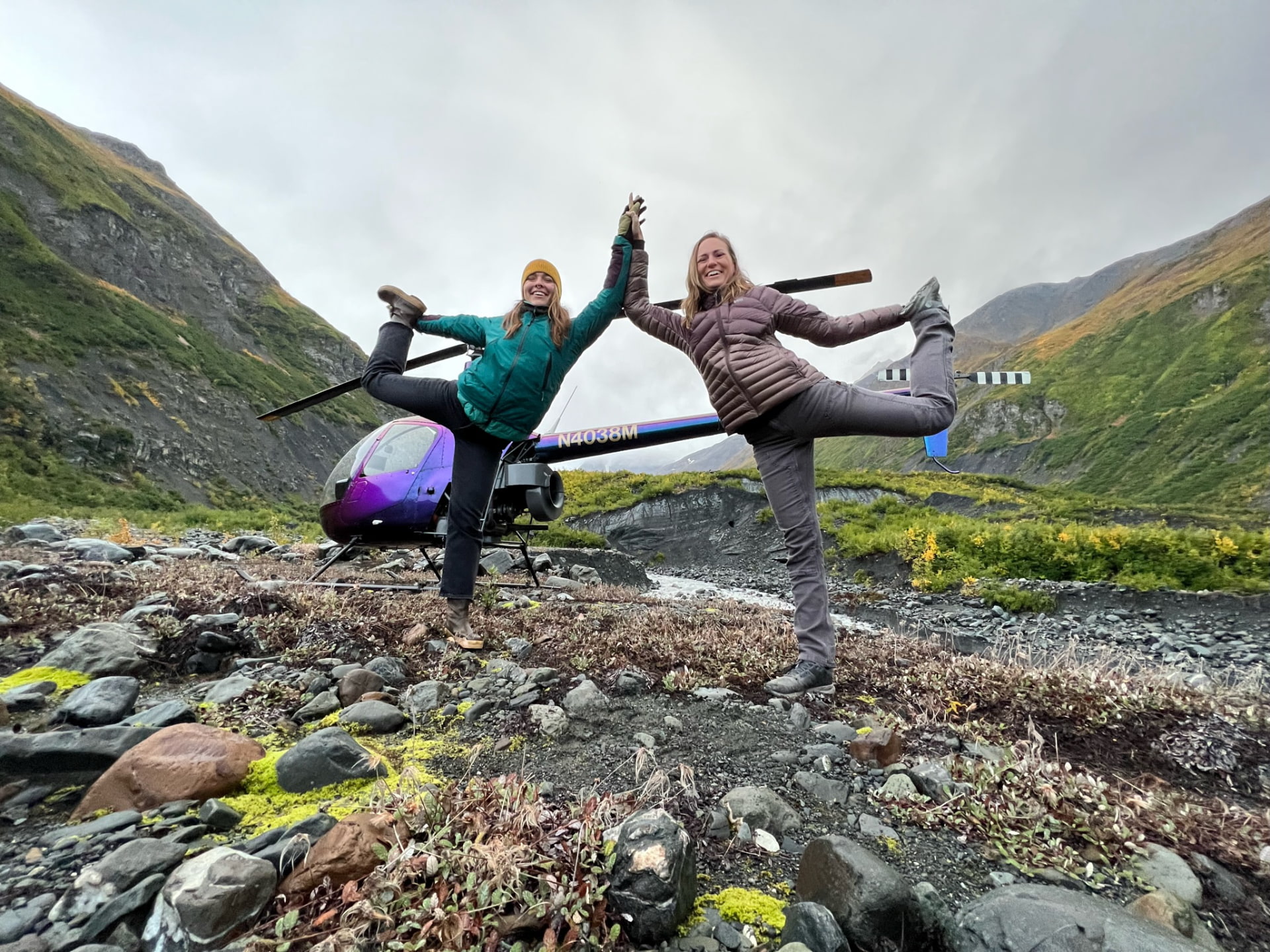 Specialized Alaska Charter Flights
With our R44 helicopter we can transport you to your remote cabin or drop you at a remote destination to begin your Alaskan adventure. Our experienced pilots will transport you safely and efficiently.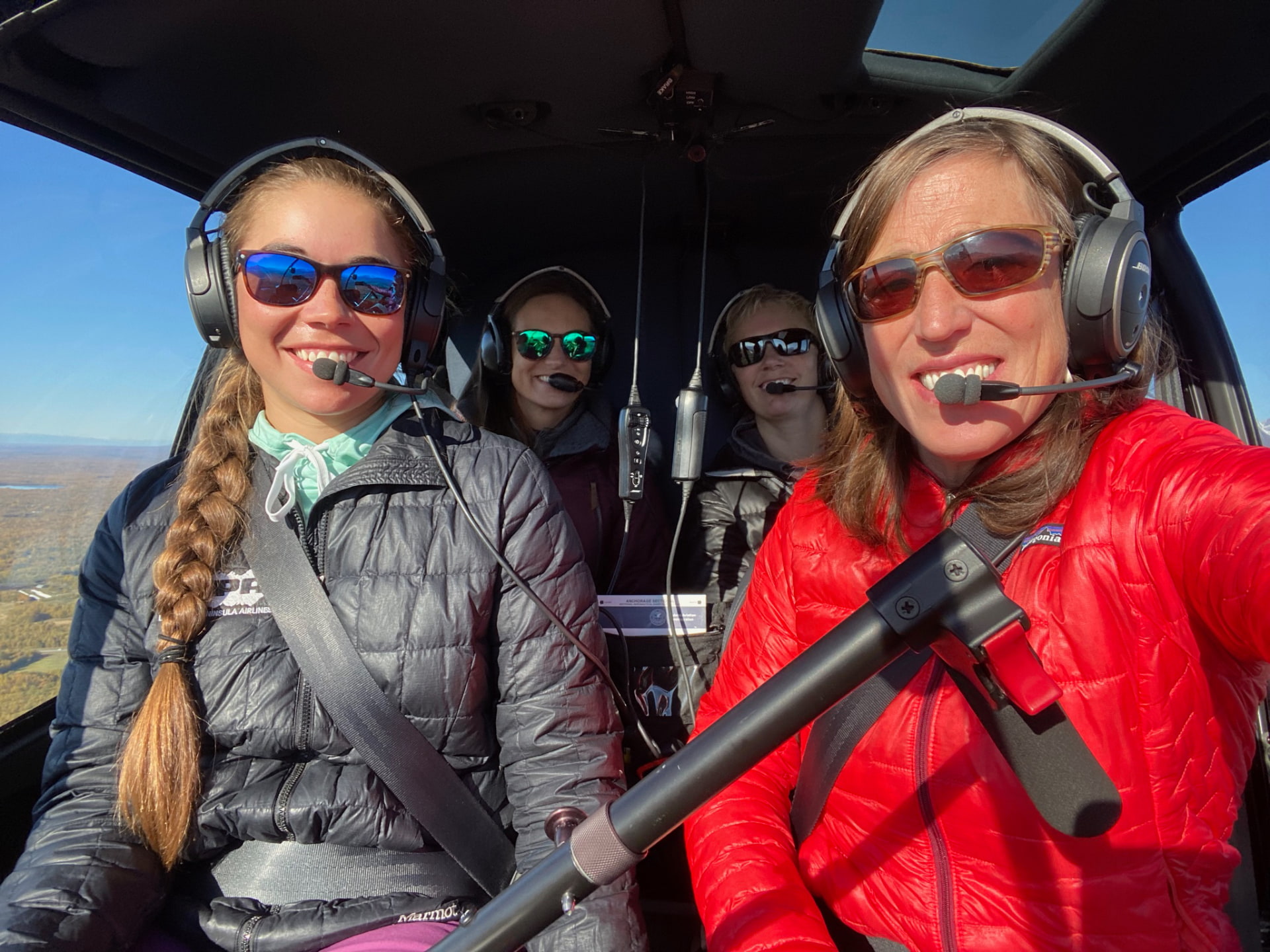 Extensive aviation industry experience
With nearly three decades of experience flying in Alaska Neacola's pilots have the skills and knowledge to get the job done.
RECENT CERTIFICATIONS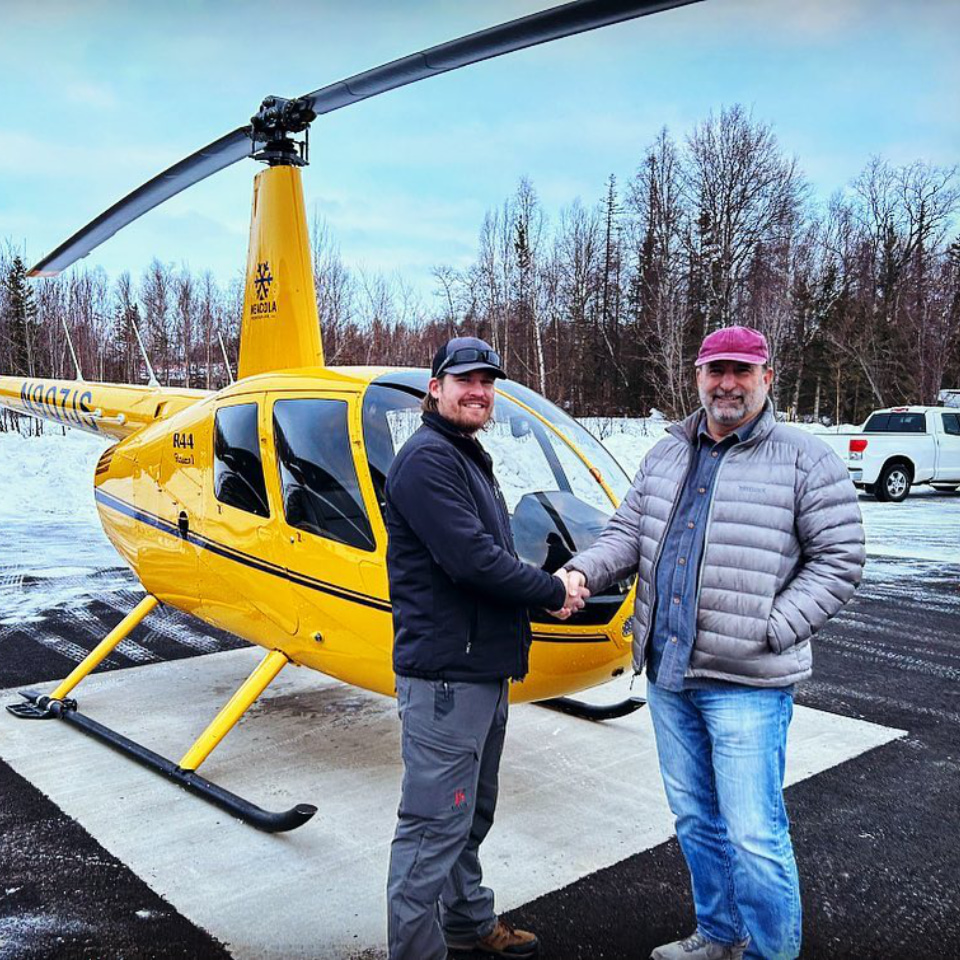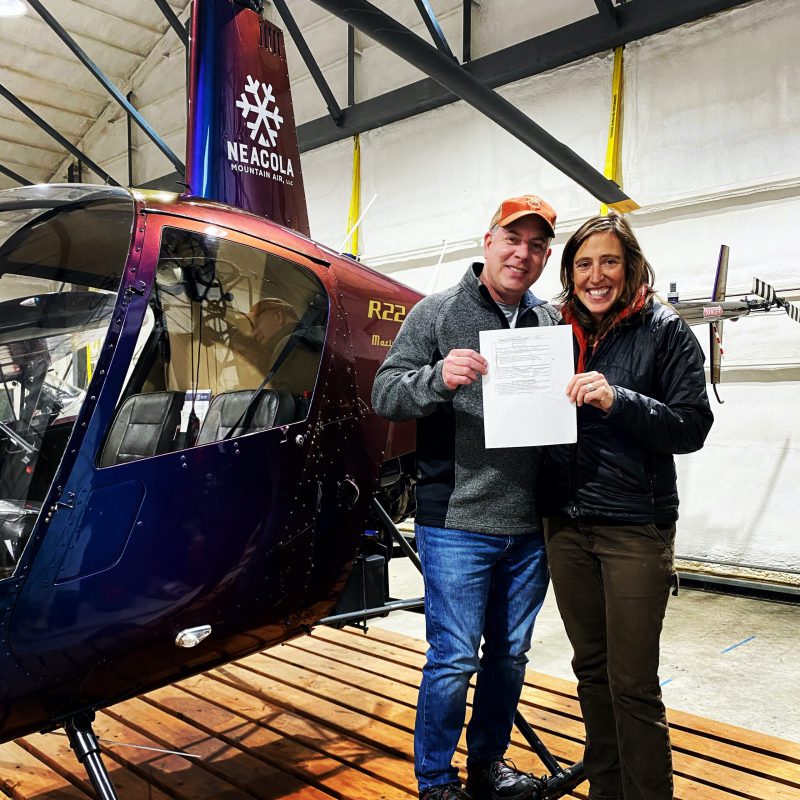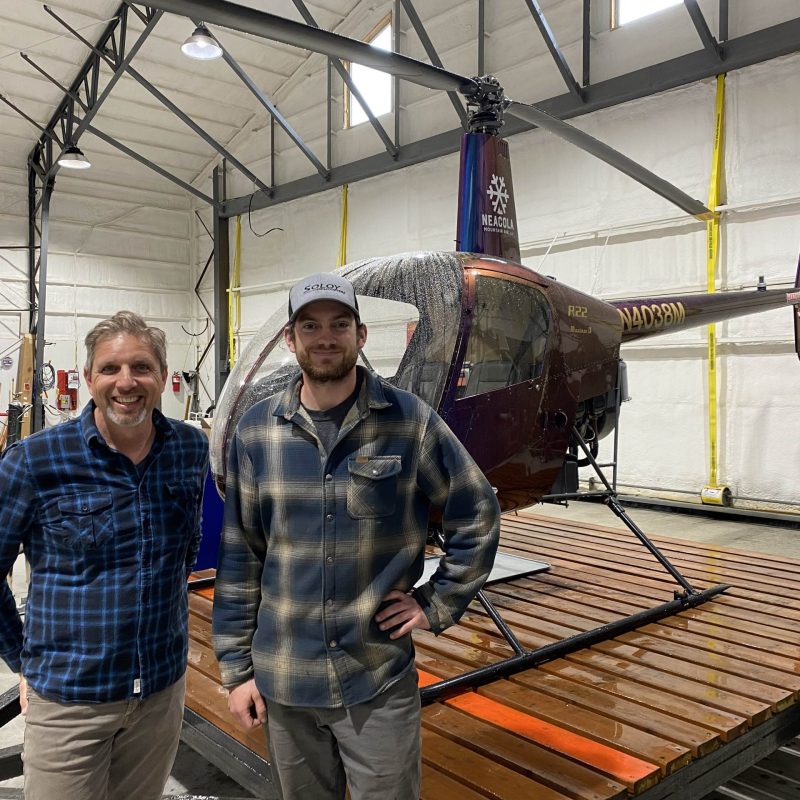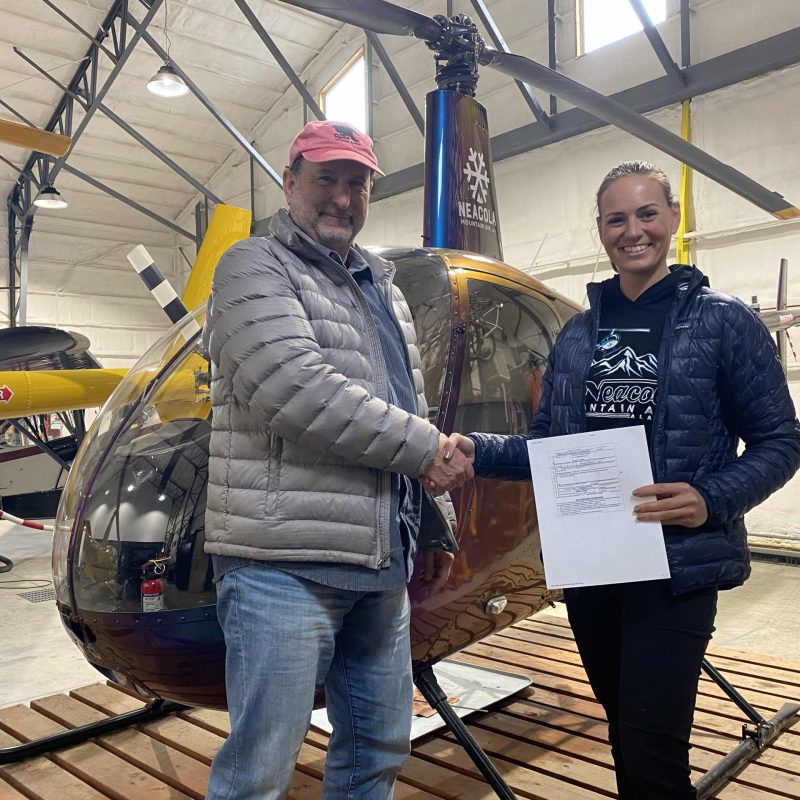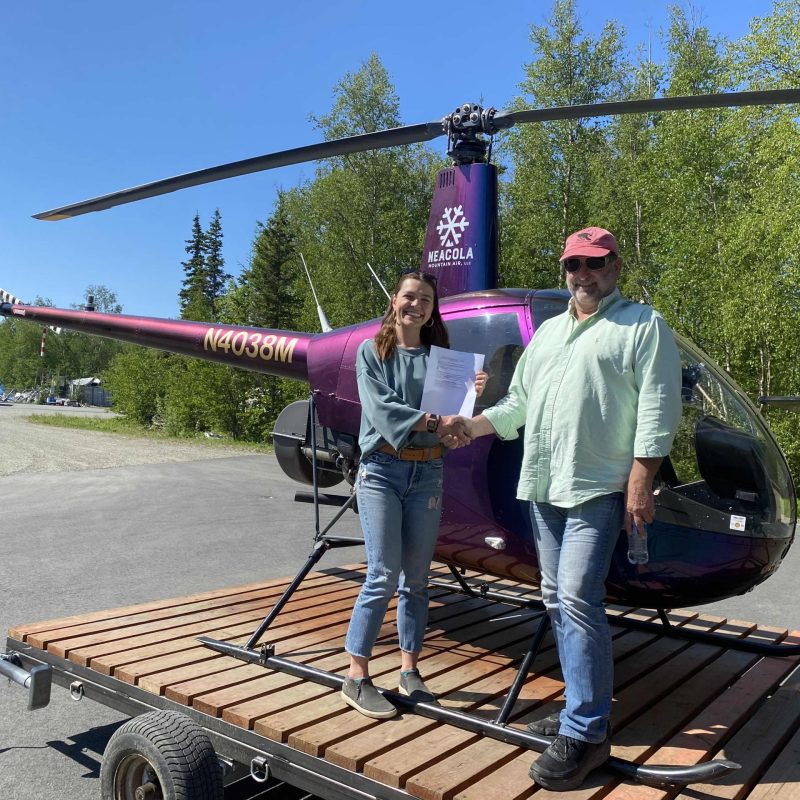 WHAT PEOPLE ARE SAYING
We're dedicated to our flightseeing guests and helicopter flight instruction. Take a look at our past reviews. → View Reviews
There is a trifecta of fun flying with Neacola Mountain Air!
There is a trifecta of fun flying with Neacola Mountain Air! It is a great environment, professional instruction and a phenomenal place to learn. I honestly have not trained in a more engaging setting anywhere! The terrain is fantastic, close to mountains, rivers, valleys and glaciers. Most of the time I wanted to stop training and just take pictures of the epic landscape.
I have trained at numerous locations and I wish I had flown all of my training with Stacia and Hyme from the beginning. If you are searching for an excellent setting, top level instruction, and want to love the experience of learning to be the best helicopter pilot you can be, I believe you will smile every time you fly with Neacola Mountain Air! It feels like family, fantastic equipment and maintenance, and Im looking forward to my next opportunity to fly with them! Take a flight with Neacola mountain air and you will want to fly there again too!
-Chuck
I can't say enough about this school
Training with Neacola Mountain Air has been a life-changing experience for me. It's rare to find an instructor with thousands of hours of experience and along with that the vibrant and infectious energy that the Neacola instructors emit. Here I am given the space to take accountability of my own flight training and supplied with sources and guidance to help me attain my goals, which is challenging and empowering.
The Neacola Mountain Air flight environment has exposed me to opportunities to practice precision instrument flying and mountain flying. It had enriched my experience interpreting weather forecasts and patterns, offered endless daylight in the summer and superior night time VFR flying in the winter.
I have received my Instrument Helicopter rating as well as my SFAR 73 flight review with Neacola Mountain Air. I am currently training for my Commercial Heli rating and will be pursuing my CFI.
In addition to the instruction, the training environment has lead to great connections in the aviation community in Alaska and beyond.
I can't say enough about this school. I am proud to lay the foundation of my flight career with these caring and committed group of aviators.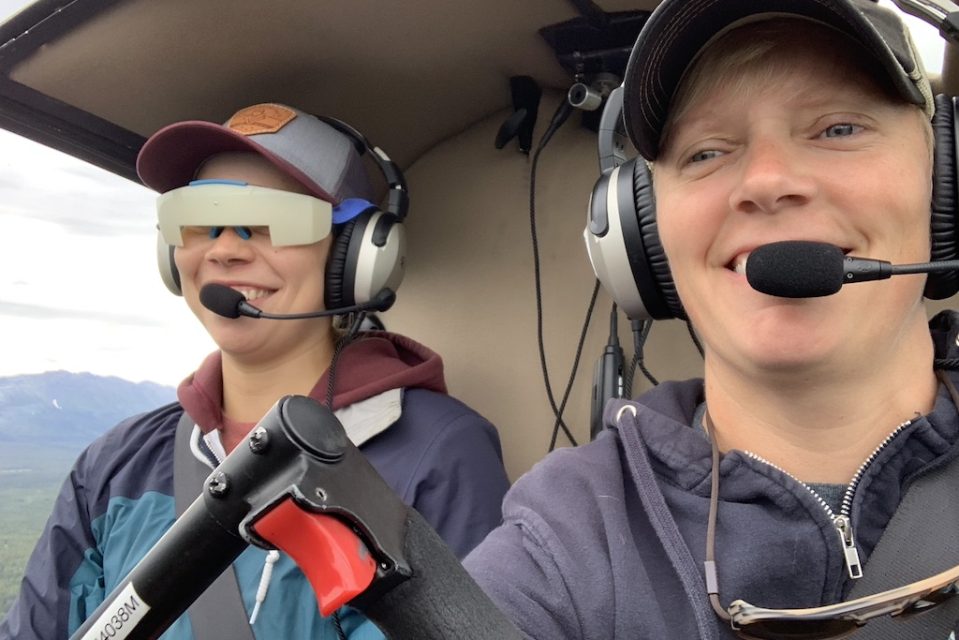 Thank you Stacia for your genuine dedication!
Best flight school in Alaska! I enrolled full-time at Neacola Mountain Air to do my helicopter instrument training, arguably some of the most difficult hours of my helicopter career so far. I am so grateful for the quality of instruction and unwavering support that my instructors have given me, it's one aspect of this flight school that makes it so worthwhile to train here. Having trained at other flight schools before, it was a big deal to me that I never felt like my time was cut short or that my instructor "didn't have time for me". It is also fun that there are so many students at different stages in their training, we all get a chance to glean and share insight with one another while still relating to the same struggles together.
Thank you Stacia for your genuine dedication to making us the best possible pilots and people we can be! And thank you Hyme for glueing the foggles back together every time they broke from someone dropping them! (I know it was a lot!)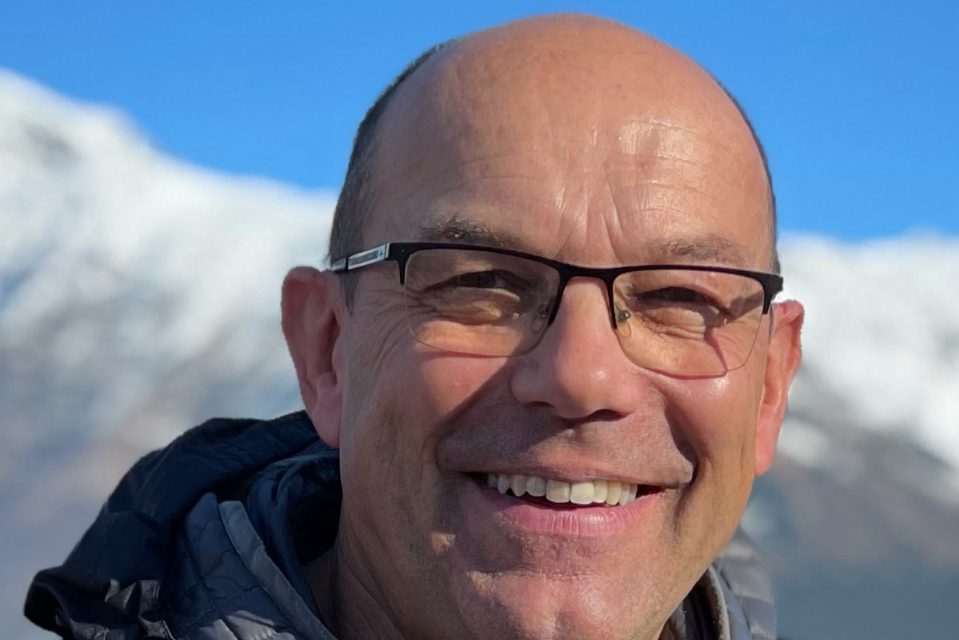 Very pleased with my experience!
I needed a Helicopter ATP for my job. Having been a pilot for 30 years after getting my instrument rating back in 1997 and not using it since meant starting from scratch. After looking at Neacola Air and talking to Stacia I felt like this was the perfect school for me. The easy-going yet very professional manner of Stacia and Hyme made it a reachable goal to get this license—even though it was not easy overcoming my attitude problems.
I also liked the maintenance that was done on the helicopters. No shortcuts there!
Overall I was very pleased with my experience and felt like I was treated as a friend when I was all done.
Neacola easily accommodated my schedule
Getting my private pilot helicopter rating with Neacola Mountain Air was a fantastic experience, complete with ace instructors, a relaxed learning environment, and realistic Alaska flying scenarios.
Professional flight instructors boosted my confidence in my abilities and prepared me with the skills needed to fly in rural Alaska. Neacola easily accommodated my schedule and I had the benefit of staying within state. This unique Alaska business has a great vibe and wonderful instructors. New rating, new friends, new adventures!
Thank you Neacola Mountain Air!
Strongly recommend going on this adventure!
We had a fabulous time flying with Stacia from her hanger out to the glacier, landing and walking around on the glacier, then taking a route back through the mountains (we followed the river up to the glacier). Stacia was very warm, friendly, bubbly, and professional. She is a born educator who loves what she does. If we lived closer, we'd pay her to learn how to fly a helicopter!!!
After our excellent experience, we got 15 of our family members to go for a glacier ride during our family reunion in Eagle River. It was the highlight of the week for all!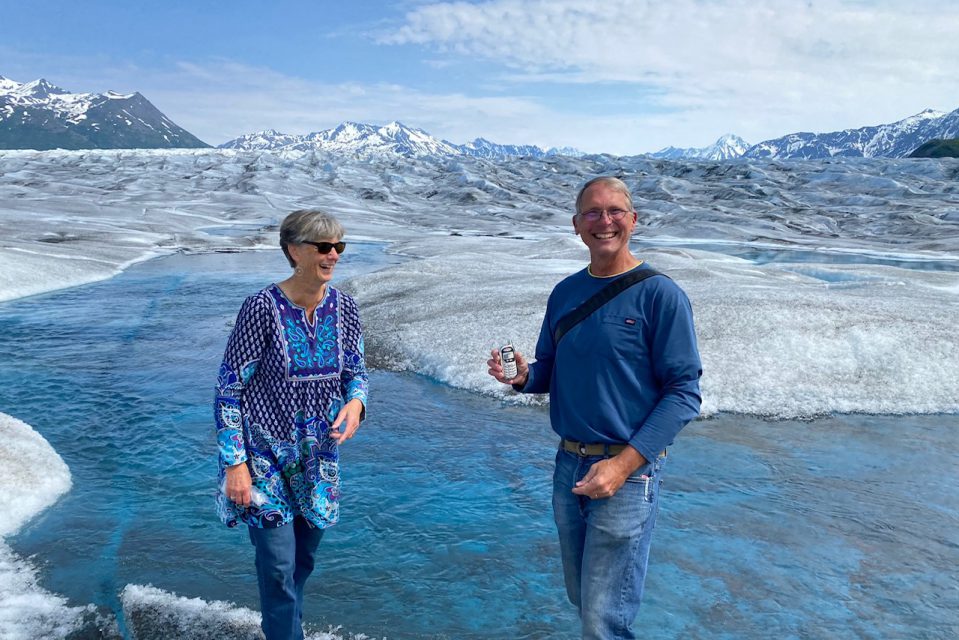 We strongly recommend going on this adventure with Stacia. Very smooth, safe, and so much fun!!!