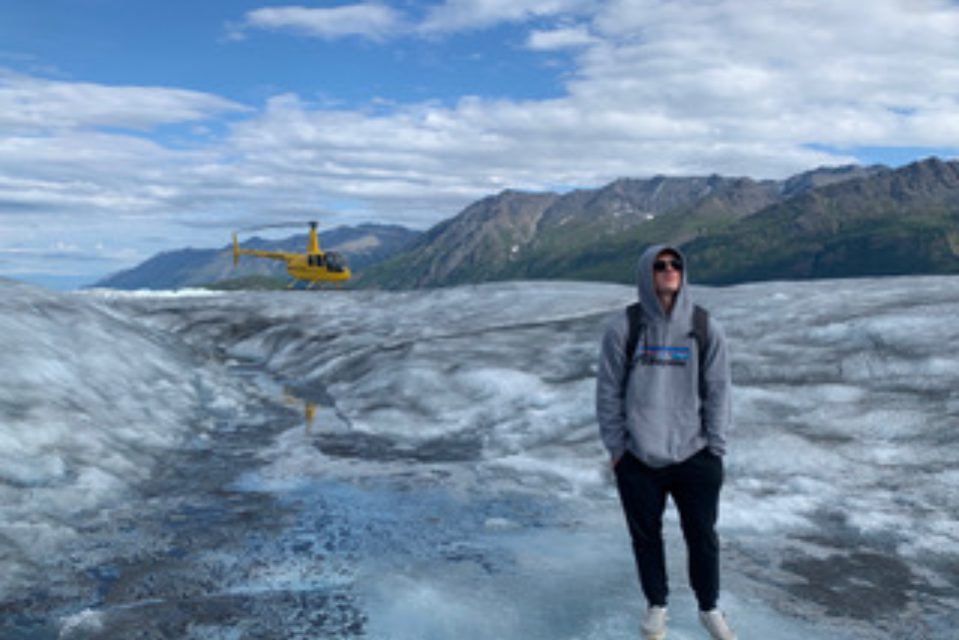 Once In A Lifetime Experience
This last summer, my son and I had the opportunity to fly in the helicopter with Stacia to Knik Glacier. Stacia had the beautiful ability to ease any nerves that were forming, as this was our first helicopter ride. She walked us through the safety procedures while giving us a tour of the helicopter, allowing us to gain comfortability before hoping in!
As we traveled to the glacier, both of us soaked up the vast knowledge that Stacia shared while showing great patience with the many questions that we asked. Through this learning, we were eager to begin exploring this incredible landform. It was a true gift to see this experience through my son's eyes. As we carefully wandered around the glacier, Stacia's calm presence helped us to navigate each step.
Thank you, Stacia for providing this unique, once in a lifetime experience for us, we will forever cherish this moment.